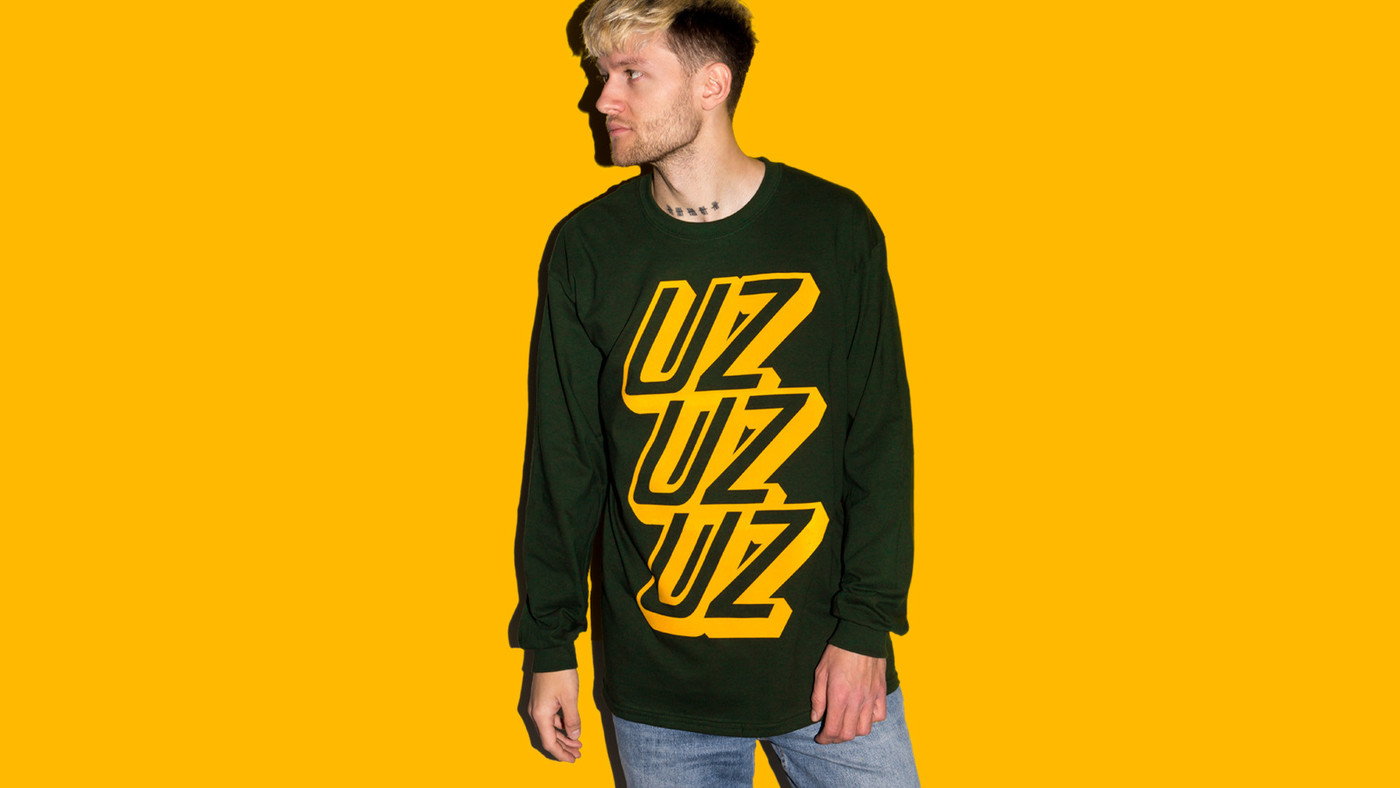 This is what comes off it when artist and master of LOGO CLASH, Dennis Loesch, bumps into us for a fruitful collaboration. We were inspired by studio loesch's limited edition SanderCruz, Pradidas, VersUCCI sweatshirts to develop a series of spin off versions of his work. He likes to call it "Triples"

It turned into a whole new more minimalist interpretation we all instantly fell in love with …. We are not merging logos, but cut them to bits and pieces so they become phonetical or graphical three line poems. This one can be read either as us us us or UTZ UTZ UTZ. We then hear the sound of our favourite drum machines.

Double Standards x studioloesch's UZUZUZ will be produced as limited edition. Available size Large and Extra Large only and in the colour combination shown. get your hands on it while you can.