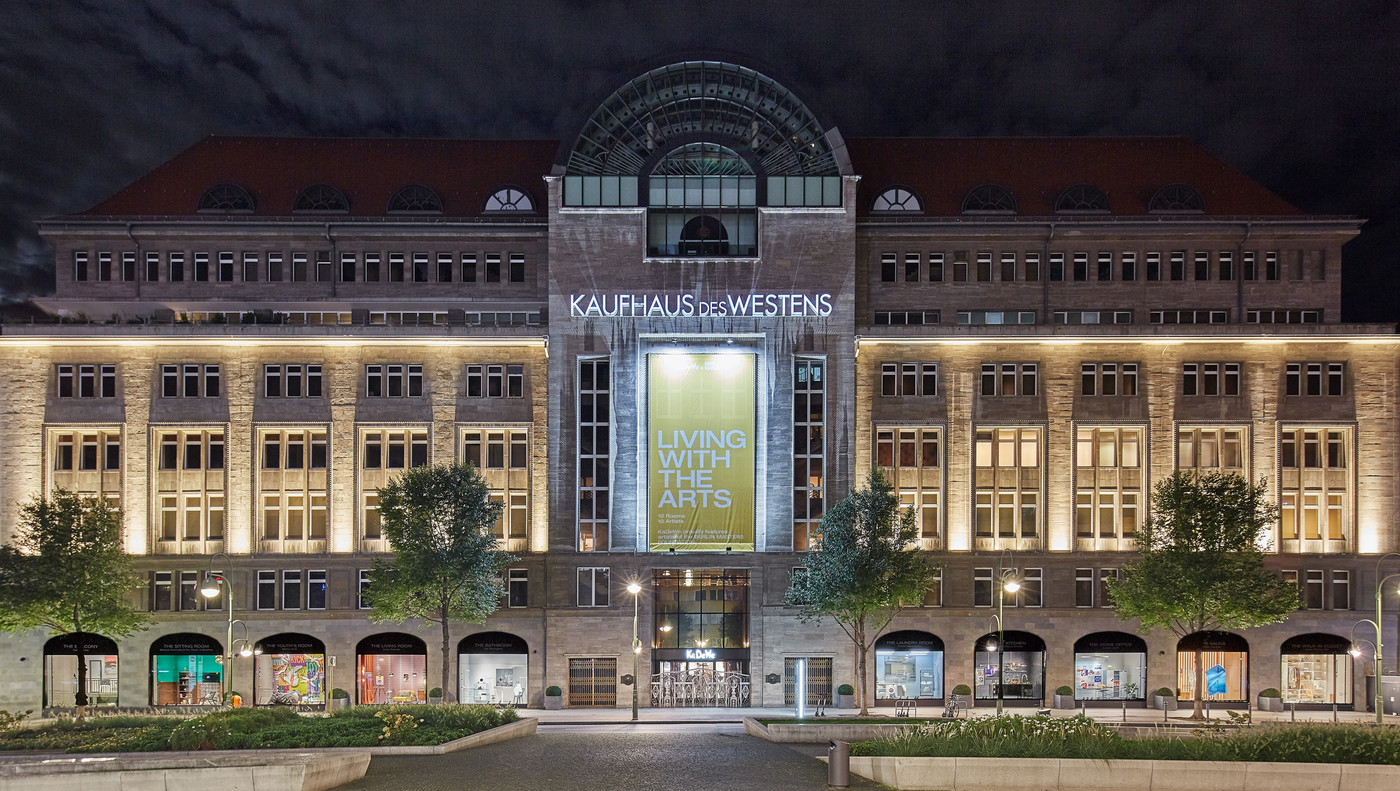 LIVING WITH THE ARTS
10 Rooms, 10 Artists


on Display until November 15 2020 at the KaDeWe – Tauenzienstrasse 21-24, Berlin
CHALLENGE
While remodelling the visual identity of the BERLIN MASTERS' new logo, new website, invitations, newspaper – Covid 19 hit hard. It became apparent that the big opening, exhibition and award night may be not happening due to the circumstances and soaring cases. The question was how we could create an outdoor exhibition that is safe for the visitors and fun at the same time.
INSIGHT
An outdoor exhibition? Amongst other unhinged ideas, our wildest dream was a collaboration with the world famous department stores KaDeWe, using their store front to display works of 10 selected Berlin Masters artists for the show.
SOLUTION
The Berlin Masters exhibition took place at Matthias Arndt's gallery as the government loosened the restrictions just in time. Then we received a call – we were told that Philipp Bollmann, the curator of the BM exhibition had a meeting with the KaDeWe marketing department without us knowing – they want to run with the idea. So we had to bend the idea of an art exhibition in order to combine the art with the merchandise the KaDeWe wanted on display. LIVING WITH THE ARTS. This is what art feels like in context of having it installed in your home.
RESULT
The Berlin Masters x KaDeWe 'grand' opening took place on October 18 2020, outside of the KaDeWe with the artists being present. Former participants and awardees socially distanced mingling with the shopping crowd. Each of the 10 artists had picked an environment they would love to see their art being placed in. This will become the most visited art exhibition in Berlin in ages we suppose. And here we were because we believe art is playing an essential role in our every day life – Living with the arts is the art of living.