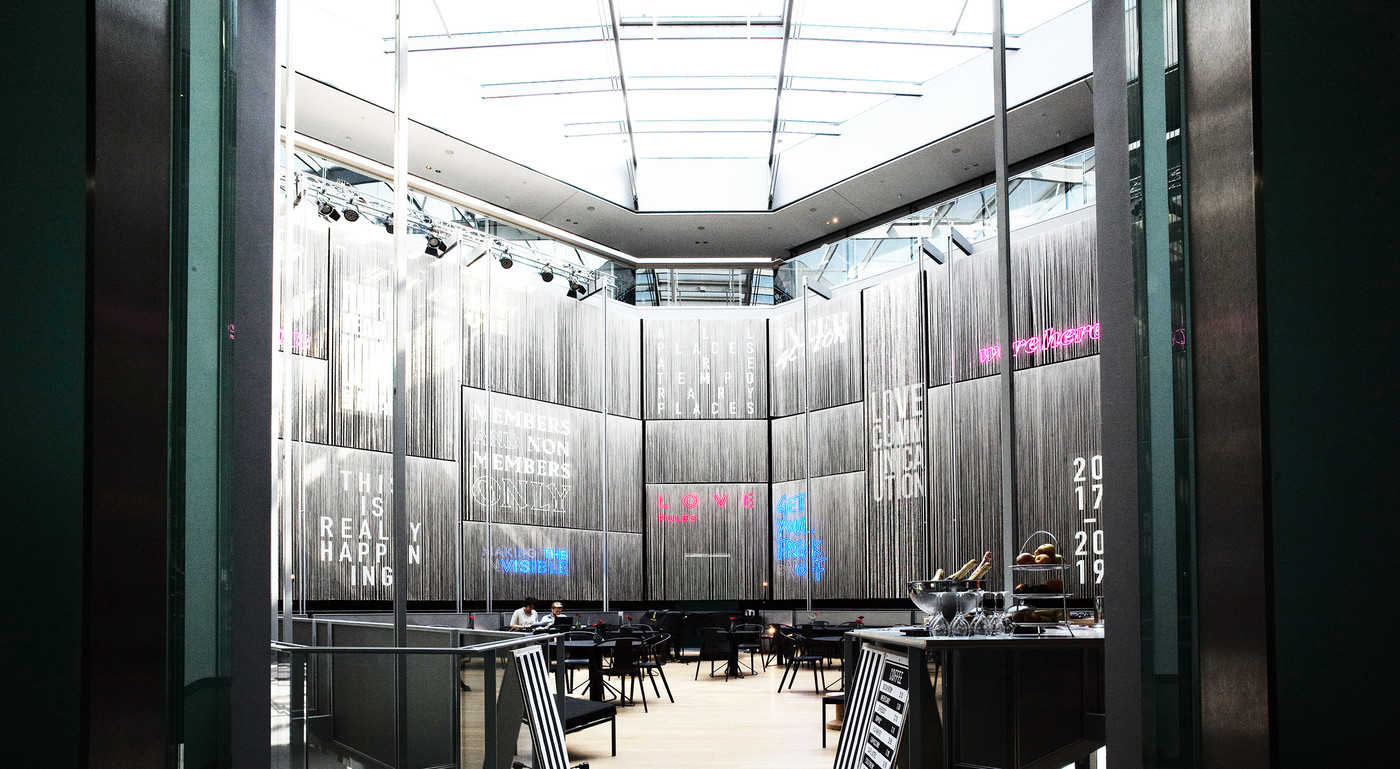 In September 2017, a two year experiment happening inside the former Bayerischen Staatsbank in Munich will open its doors.
The LOVELACE
Hotel, extends beyond high end accommodation, offering an idea built on stimulating creativity and communication. Managing Director Gregor Wöltje commissioned us, to create an installation in their hotel foyer, a multi-purpose space used for events, concerts and lectures. The area is a vast atrium with the
wall-piece spanning over 200sqm
across two imposing vertical walls. From behind a veil of silk thread curtain, lie a
bold series of 14 light boxes and neon signs
. An intentionally overwhelming display of playful messages designed to awaken one's desire to participate in the venue's lively atmosphere. In one sentence "Advertising for action… To challenge you to think about the fact that all places and every experience is in fact, temporary."
The objective
for us, was to create an immersive sensory setting, which positions the hotel in its own distinctive territory. A venue that provokes the expressive visionary in all of us. We found inspiration for the project from "The artistic explosion in music, art, theatre, fashion and design in the 1920's, 1960's, 1980's."
In the increasingly challenging
hotel sector,
the LOVELACE
adopts a fresh perspective on function and form. By engaging in ongoing relationships with innovative leaders, we aim to succeed in offering a truly experiential approach.
A THEATRICAL NEON PARODY