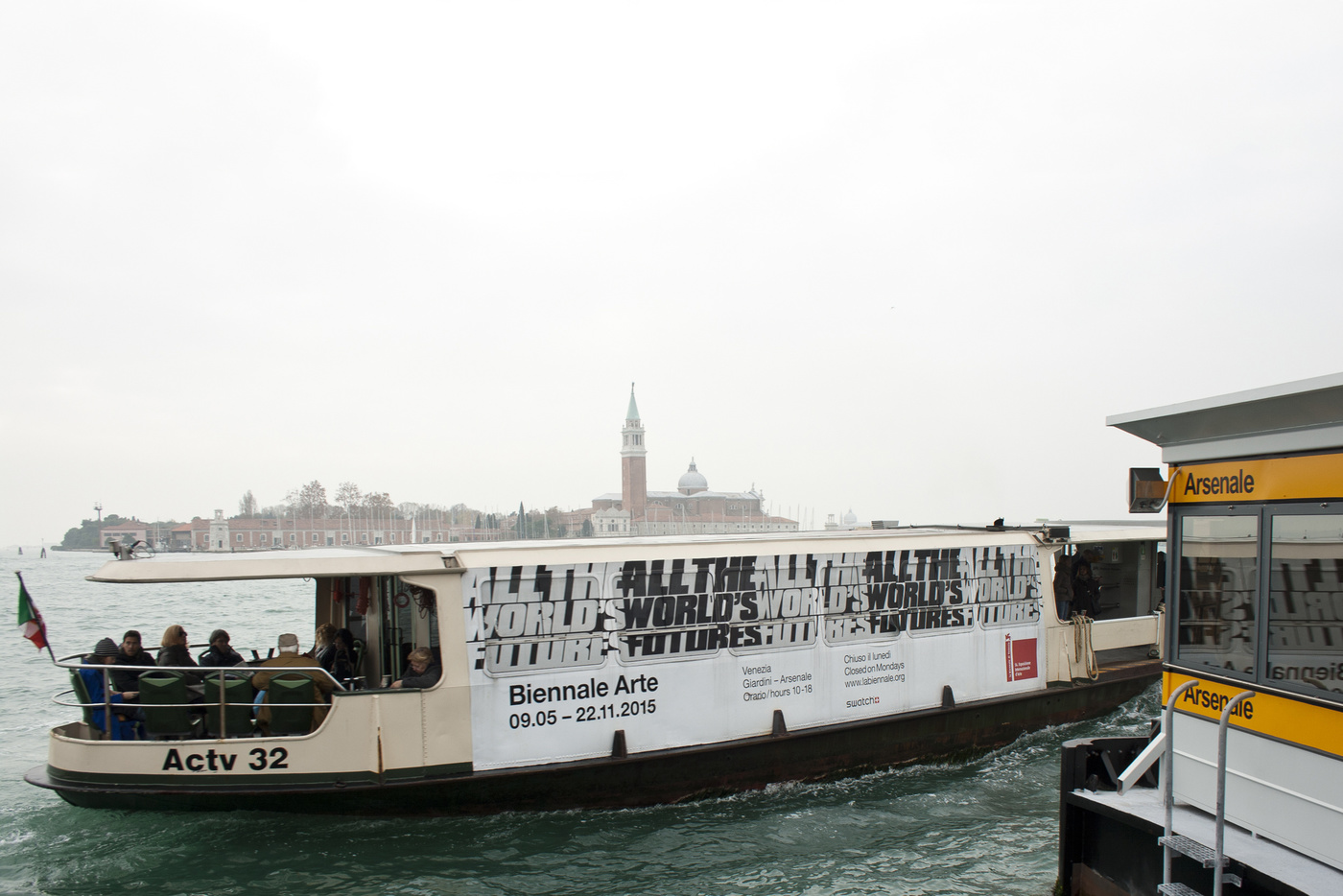 The world's biggest art show
just got bigger.
BIENNALE DI VENEZIA DEL ARTE


CHALLENGE
Communicating the larger than life, actually the world's biggest and most prestigious art exhibition in Venice, Italy, needed a powerful corporate design since the title the chief curator, Okwui Enwezor, chose was raising the expectations to a whole new level. For one, it was Okwui Enwezor who was curator of many other world wide known gigantic art shows before and because the title was telling what needed to be done.
ALL THE WORLD'S FUTURES
INSIGHT
Having researched all the former Venice Biennale corporate designs at the archives of the Biennale di Venezia, one thing became apparent – they all were trying to carefully tip toe around the theme of the Biennales. Some were trying to illustrate the theme, others were as it seemed to us just an ornament and not asking the audience any questions let alone challenging.
SOLUTION
We were interpreting the title differently. A big and very bold statement of our times. Almost as if it was an election campaign activating the 89 official national pavilions and the audience - they could and need to choose their own future and play an active part in their world's futures. Any future of their choice from their perspective. Not careful at all, or arty at all. A big statement it was, it still is, spread all over Venice on banners, ferries, books, t-shirts, napkins, bags aso. to remind us all - WE NEED TO CHOOSE
RESULT
The 56th edition drew record crowds of half a million visitors. The organisers of the biennial have provided a raft of other statistics relating to this year's event, including social media data. The 120-year-old biennale currently has more than 452,000 followers on Twitter, a 79% increase on the previous festival. And the exhibition can still be visited online via the biennale's platform with the Google Cultural Institute.