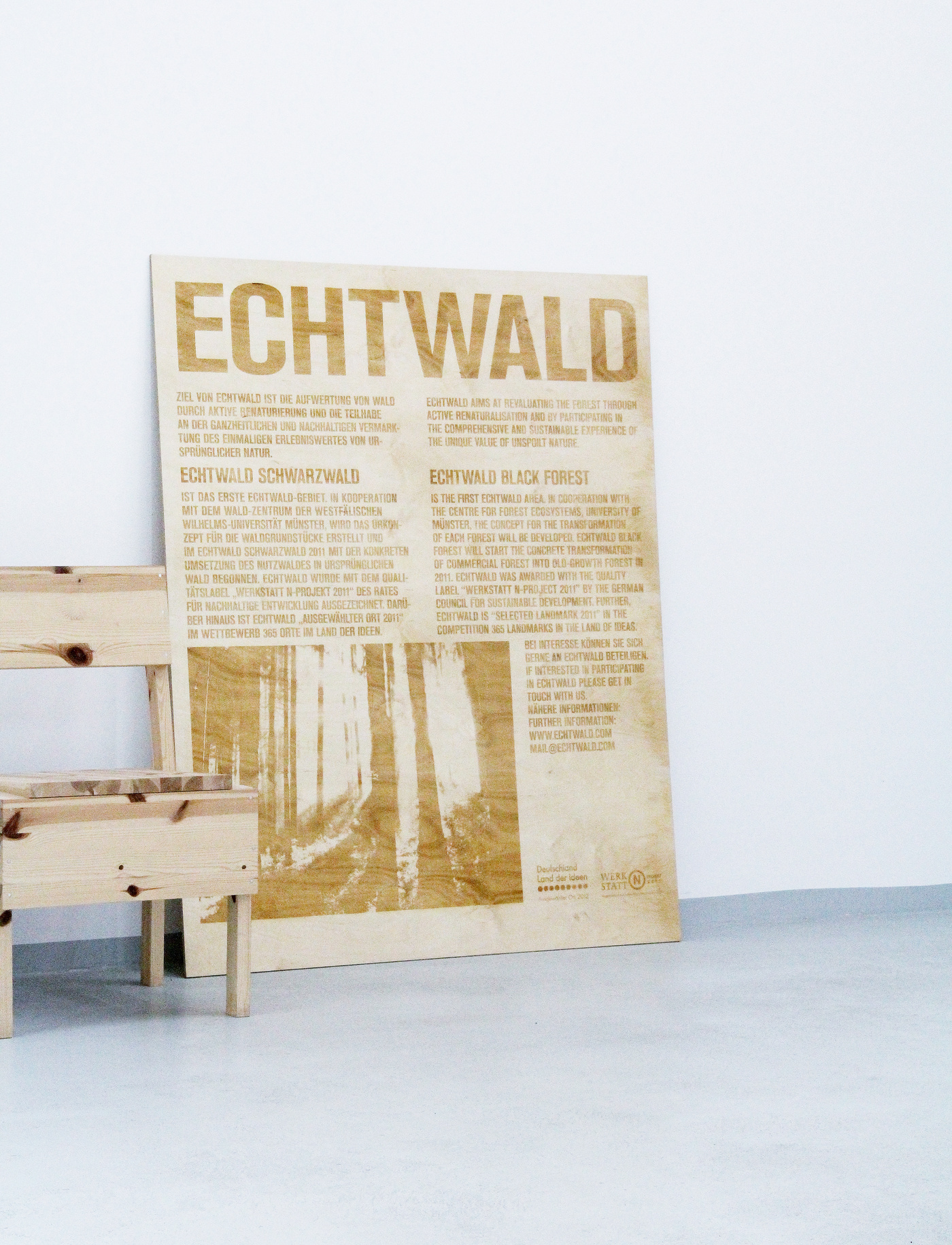 One might wonder .... what Echtwald actually is .... well ... this is what it says on the box (and it is what it says on the box):
ECHTWALD IS A FOUNDATION, A TRADEMARK, AND AN ART PROJECT ALL ROLLED INTO ONE. ALL OUR INCOME – FROM DONATIONS, MEMBERSHIP FEES, AND FROM THE SALE OF ECHTWALD PRODUCTS AND EXCLUSIVE ARTWORKS – IS DESTINED FOR ONE PURPOSE ONLY: PURCHASING INDUSTRIAL FORESTS AND RENATURALISING THEM. WE CREATE NEW NATURAL FORESTS TO SERVE AS BIODIVERSE HABITATS FOR PLANTS, ANIMALS, AND PEOPLE, FOR ECHTWALD BELIEVES NATURE AS A RESOURCE IS MORE IMPORTANT THAN WOOD AS A COMMODITY.
And in more detail:
GERMANY'S FORESTS
Almost one-third of Germany's total territory is forested. In their present form, however, these forests are the products of human influence. Germany, with 11.1 million hectares of woodlands, is one of Europe's most heavily forested countries, but the quality of the forests is not what their sheer size might suggest. 95% of them are commercial timberlands – meaning that the term "forest" is rather misleading. The sole purpose of areas that have been declared forests is to supply timber as a raw material.
THE ECHTWALD FOUNDATION'S GOALS
The ECHTWALD Foundation is committed to improving the quality of Germany's forests. This is achieved by purchasing tracts of forested land and cooperating with partners in the scientific and forestry sectors to renaturalize them – in other words, to convert them back into natural mixed woodlands.
This process creates natural forests that not only provide varied habitats for a wide variety of plants and animals, but also serve as recreational areas for urban residents to visit and explore. The ECHTWALD Foundation has successfully begun two renaturalization projects in the Black Forest areas of Burg Wiesneck and Frauensteig .
THE ECHTWALD CONCEPT
But ECHTWALD does not stop at renaturalising forests. We are committed to a holistic, integrated concept and certification process. Our aim is to transform the preservation of nature into a valuable economic and cultural good and inspire people to think about forests as more than mere industrial plantations geared towards profit.
ECHTWALD supports selected regional businesses and manufacturers by selling their high-quality traditional specialities and uncommon handicrafts under the ECHTWALD brand name. These products can be purchased directly from the ECHTWALD Shop as well as from selected retailers.
Additionally, projects themed around the experience of nature are developed for ECHTWALD by well-known international artists. In this way, our renaturalized forests are transformed into new recreational spaces, research stations, or vacation sites. Everyone is welcome to visit and experience these attractions and ecological systems.
The Karlsruhe School of Design and the Kkaarrlls design group headed by Professor Volker Albus together developed a series of experimental wooden furniture sold exclusively by ECHTWALD. The materials for these unique designer pieces come directly from wood harvested in the course of renaturalization processes at the ECHTWALD projects in Burg Wiesneck and Frauensteig.
We've contributed more than only the corporate design for this project. We've invented the name and the whole world around Echtwald, down to even a shelf at Andreas Murkudis at the Bikini House Berlin and a smaller version of the shelf, well call it more a rack, at his store on Potsdamer Strasse. Every piece we're creating for Echtwald is carrying something special. Be it the letterheads (each of them is a little different by printing off the woodblock type until it runs dry before pouring more ink over it) or the poster campaign (each single poster is literarily branded by hand). We think we owe this much of an effort to the idea of Echtwald.
It is totally worth it helping the project getting further and further. More information on Echtwald on their website and their online shop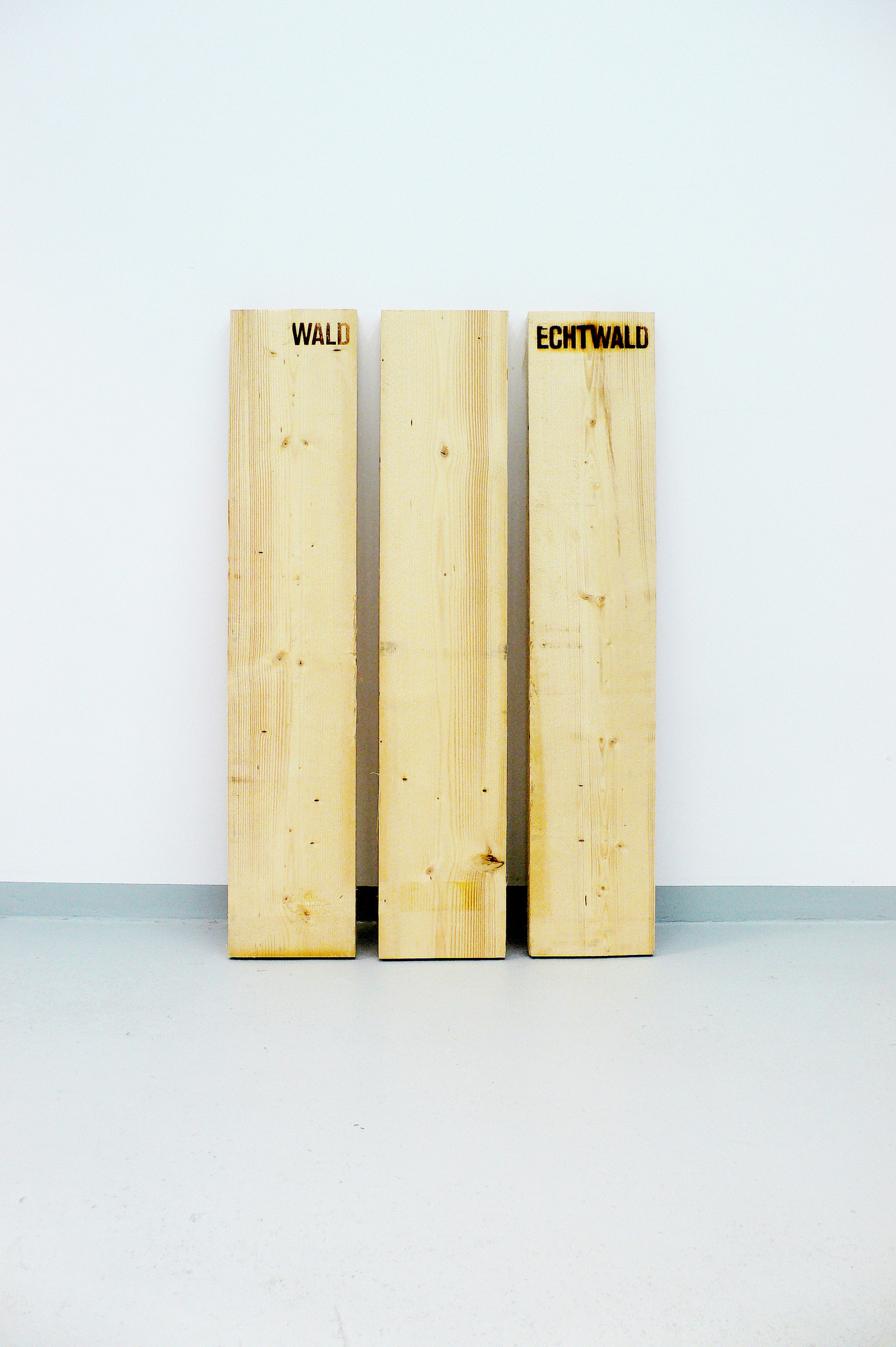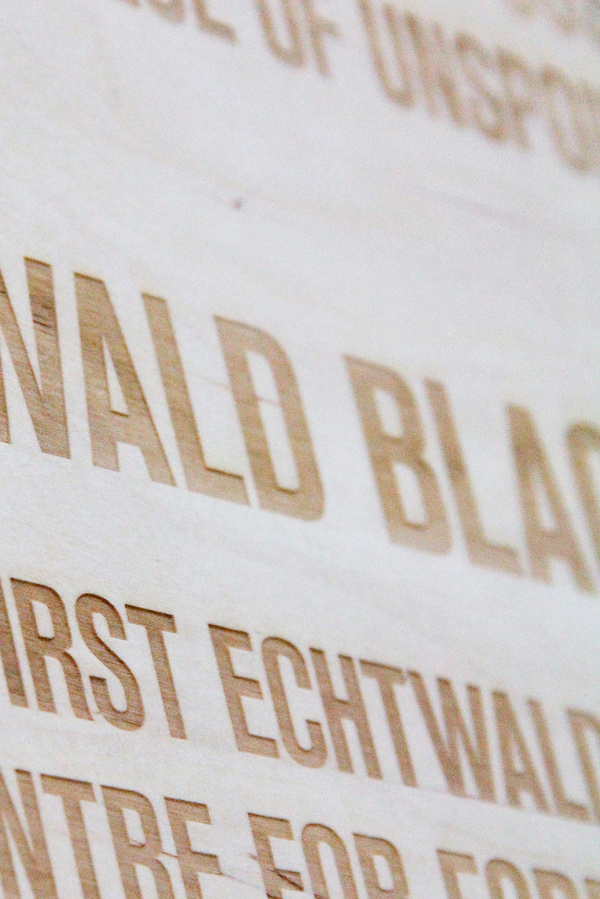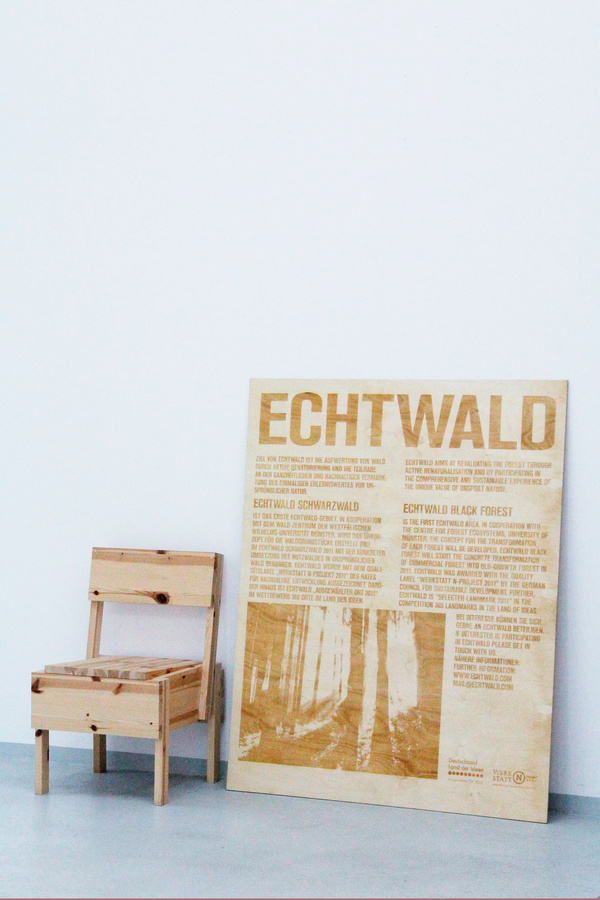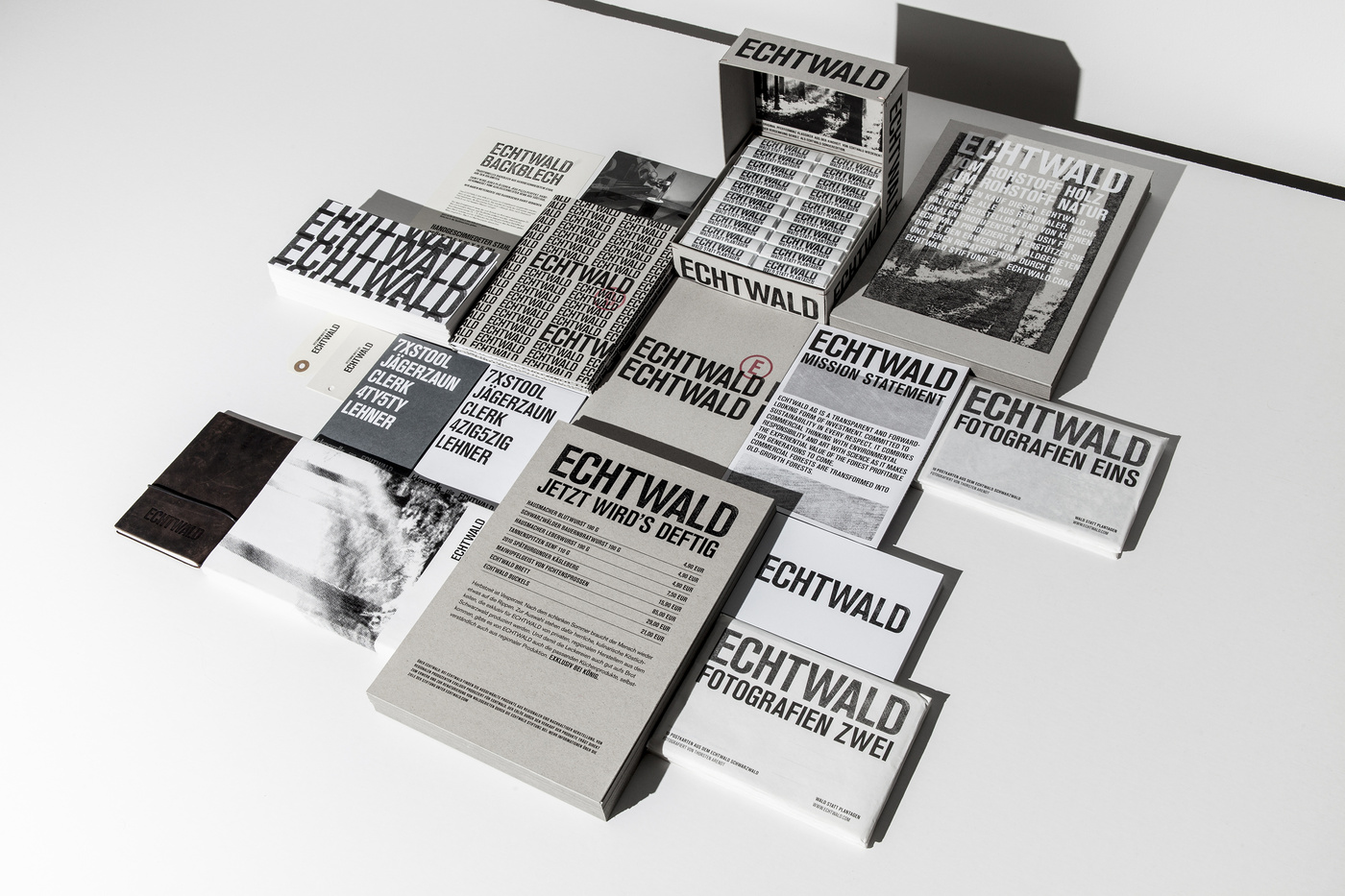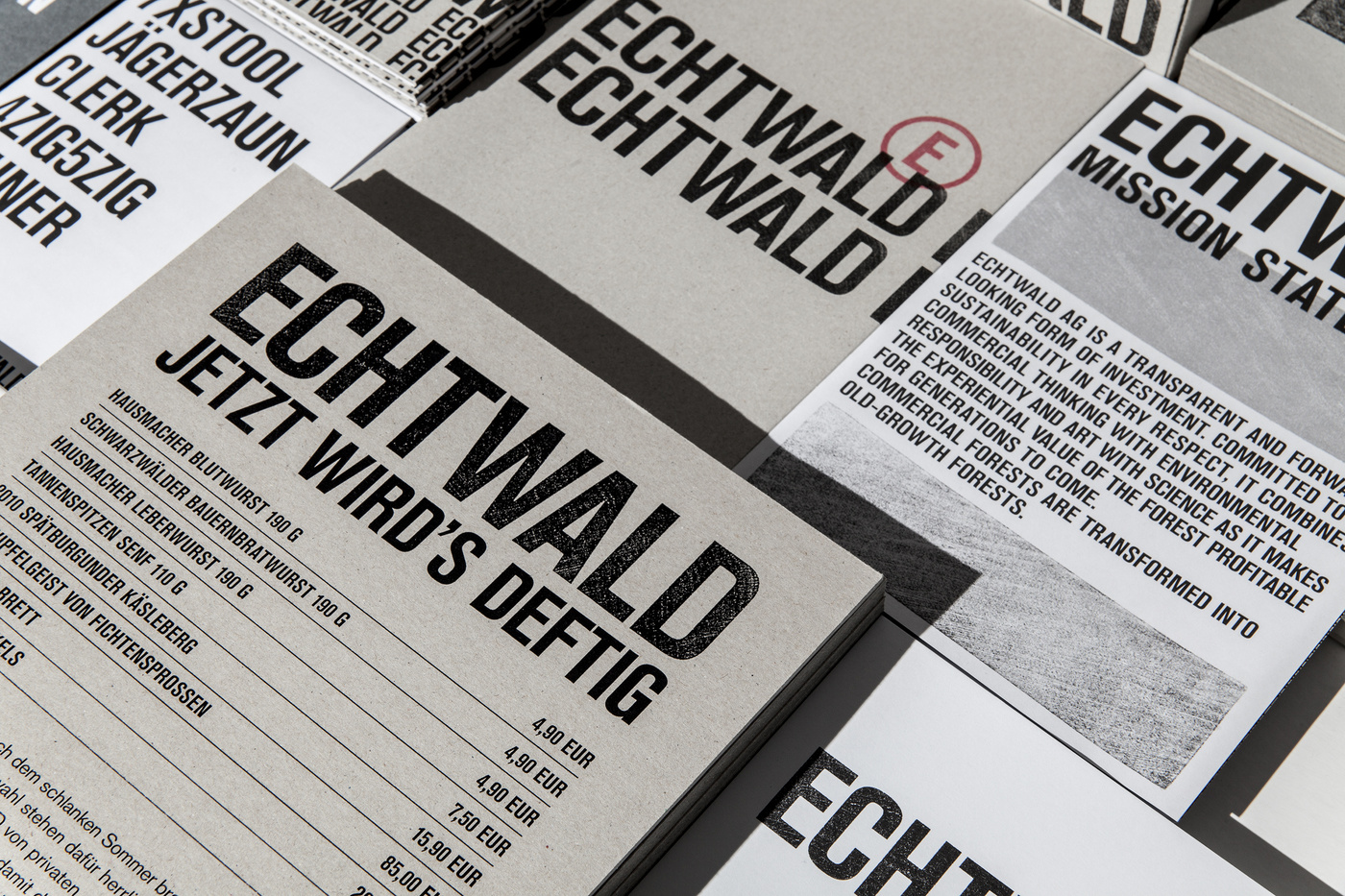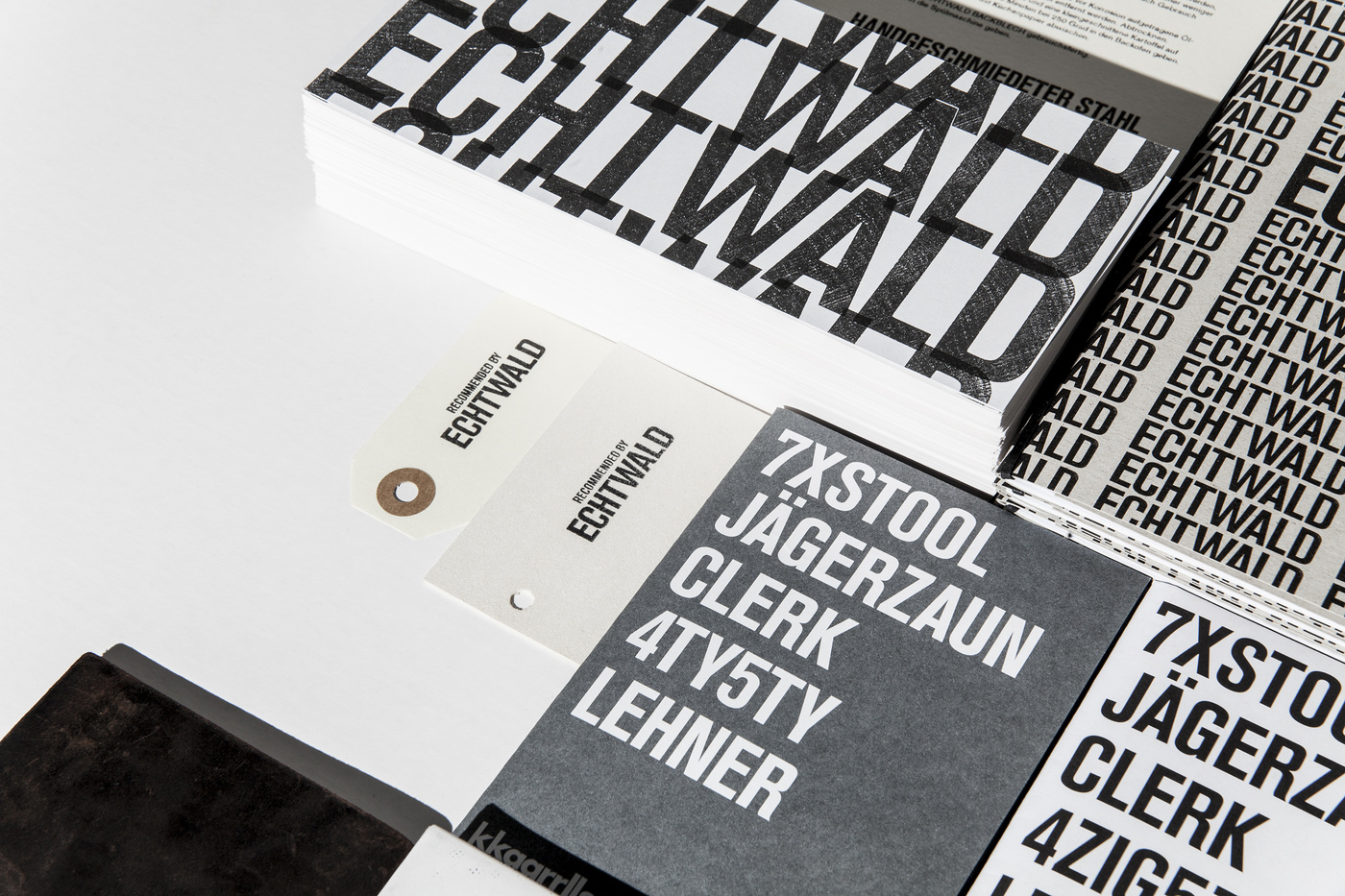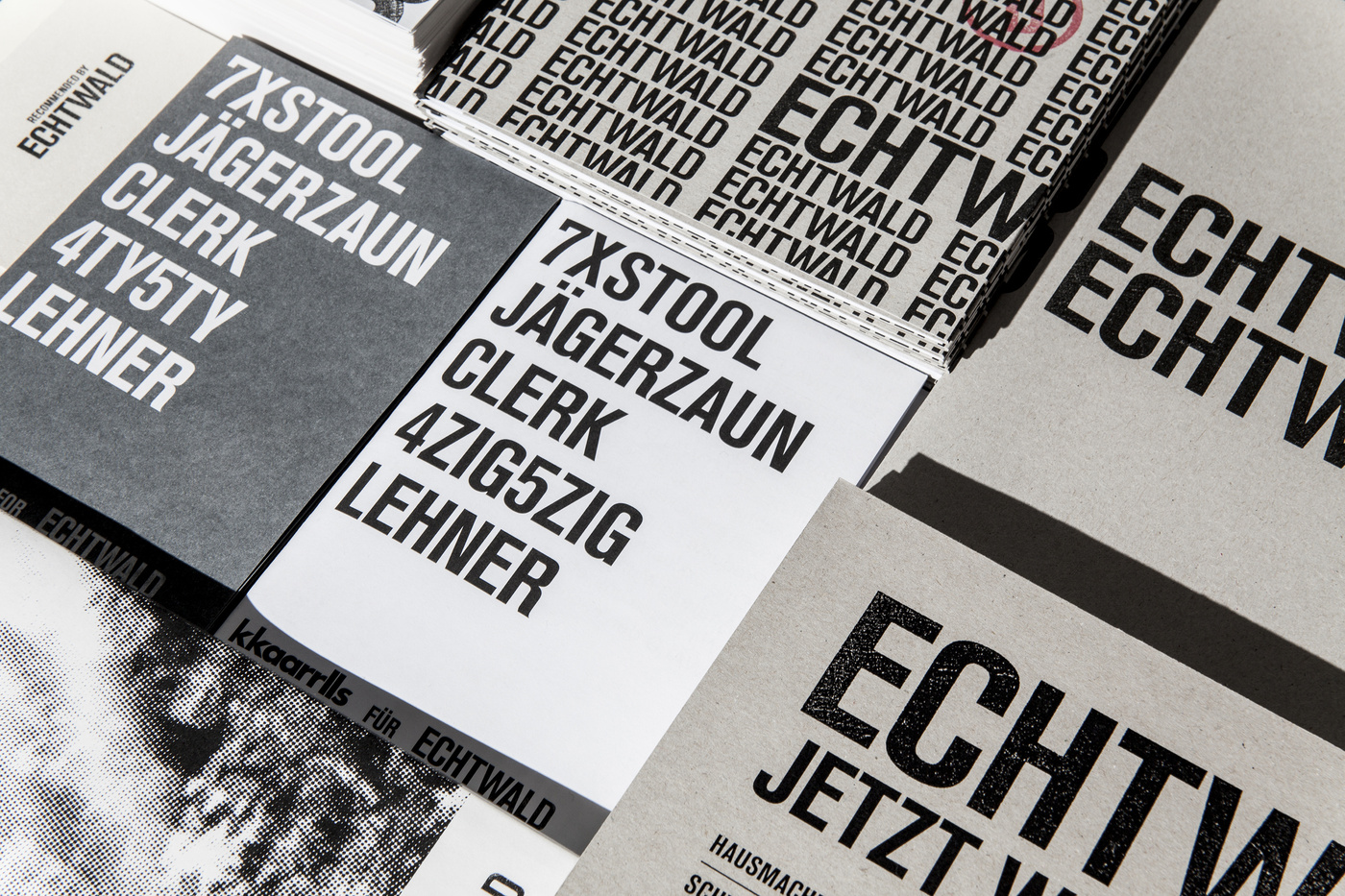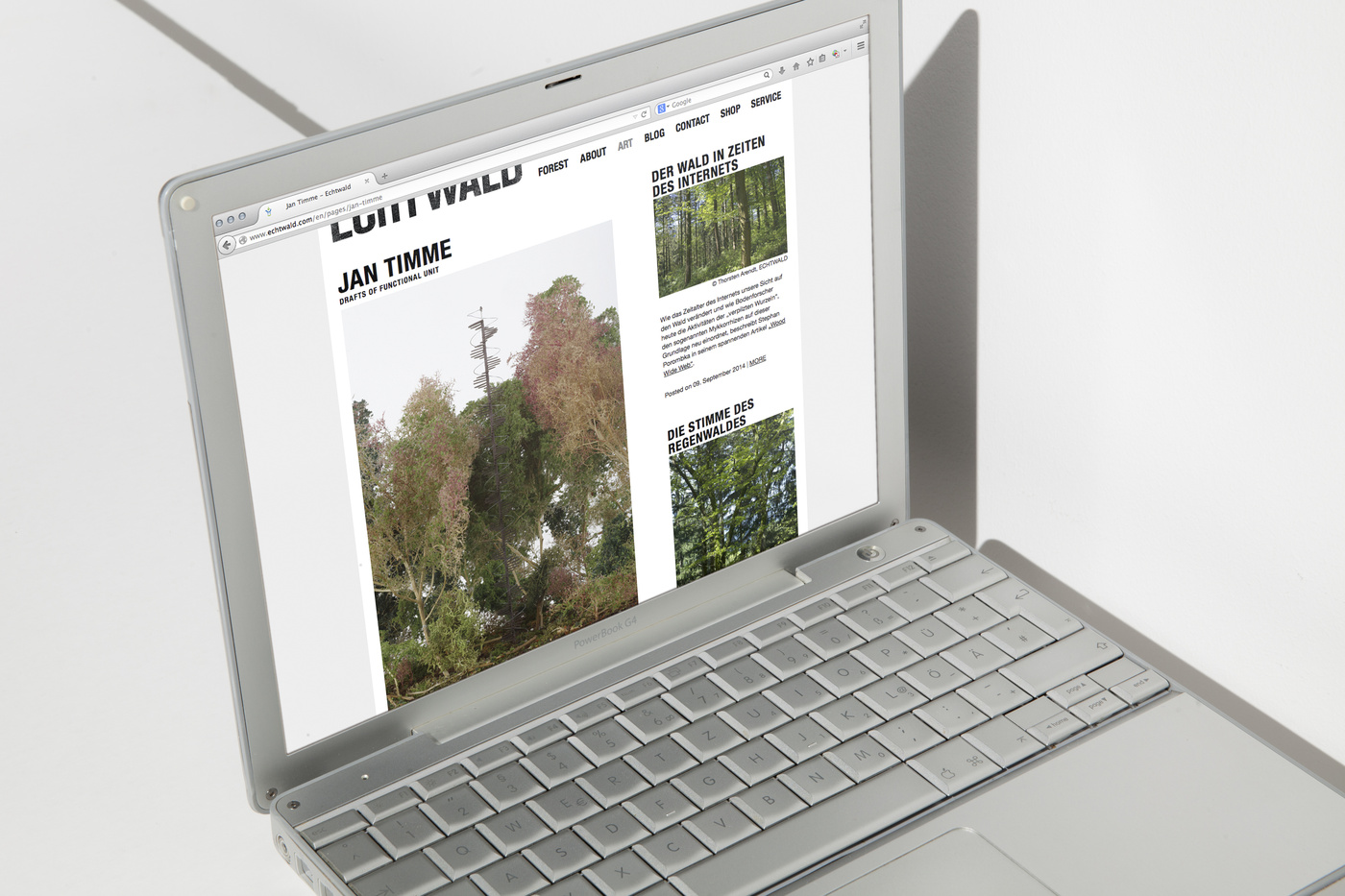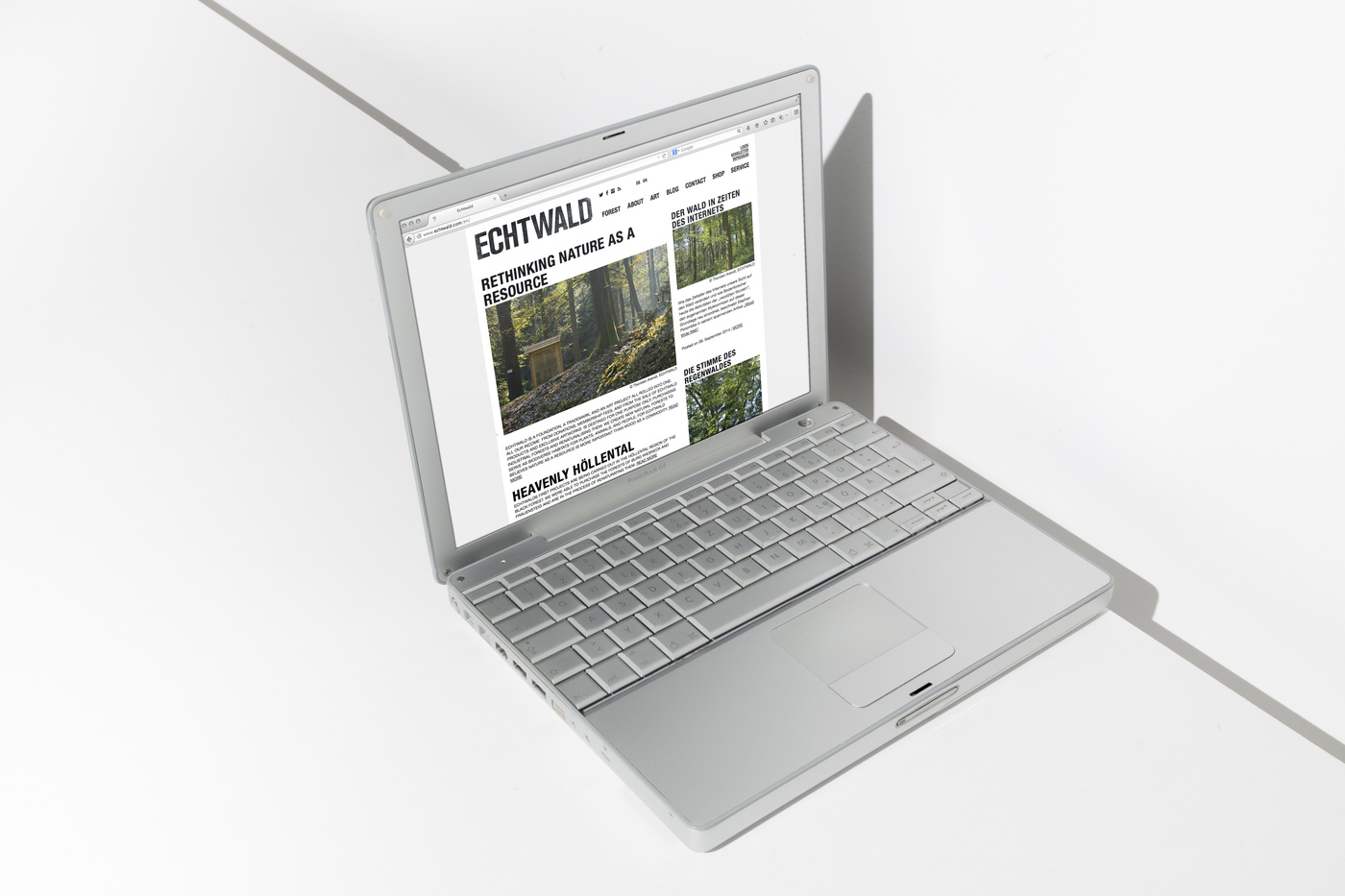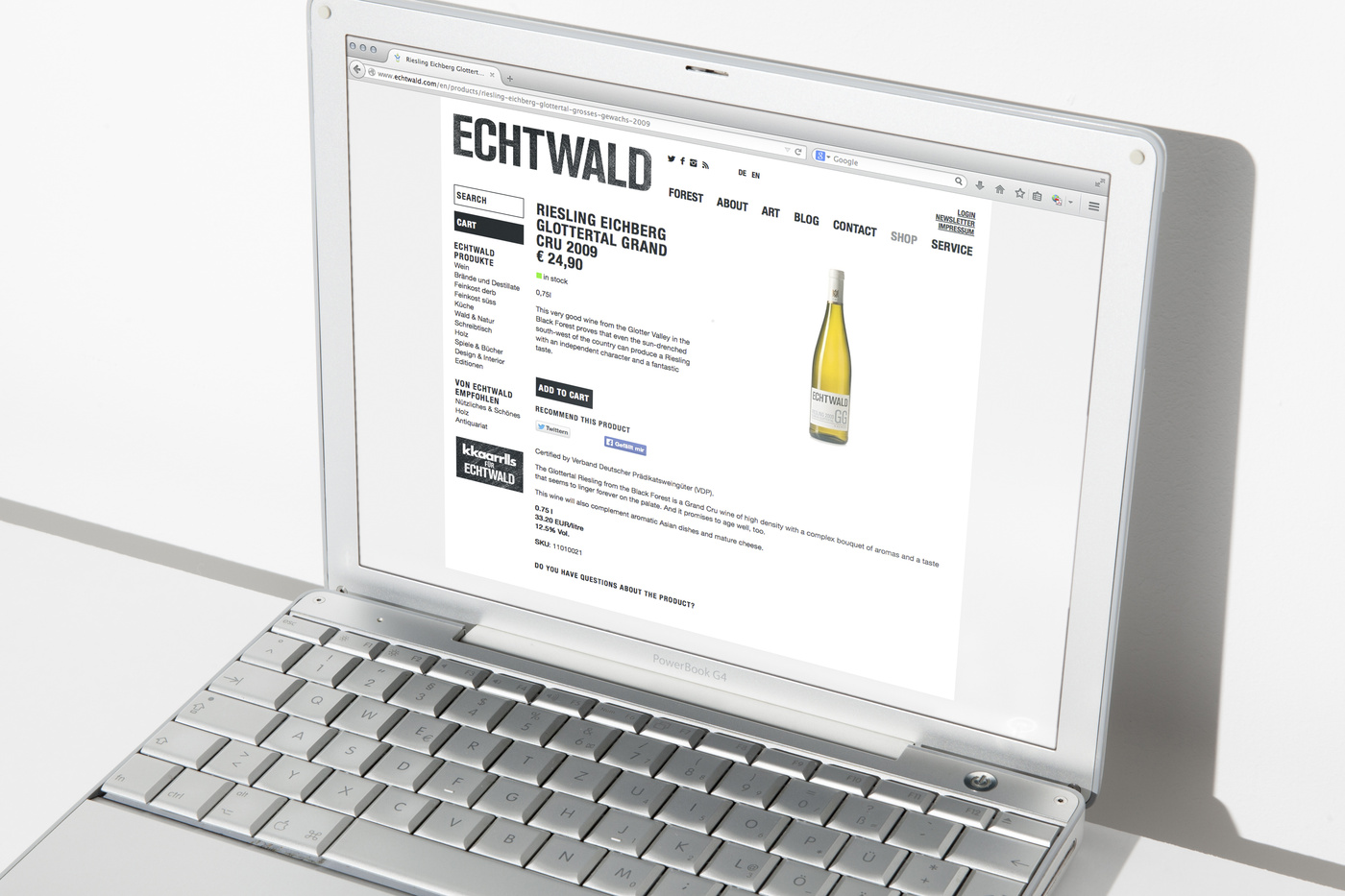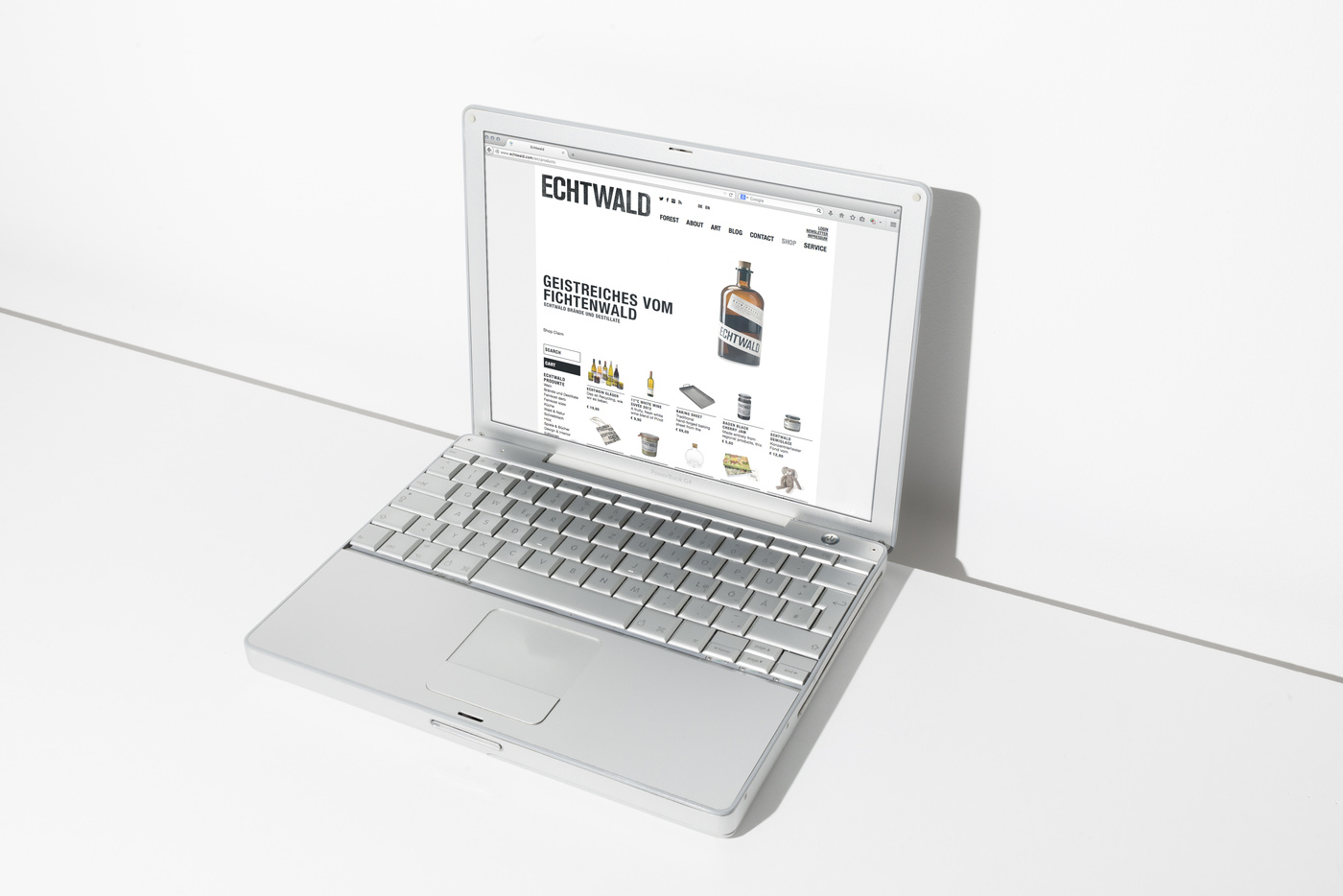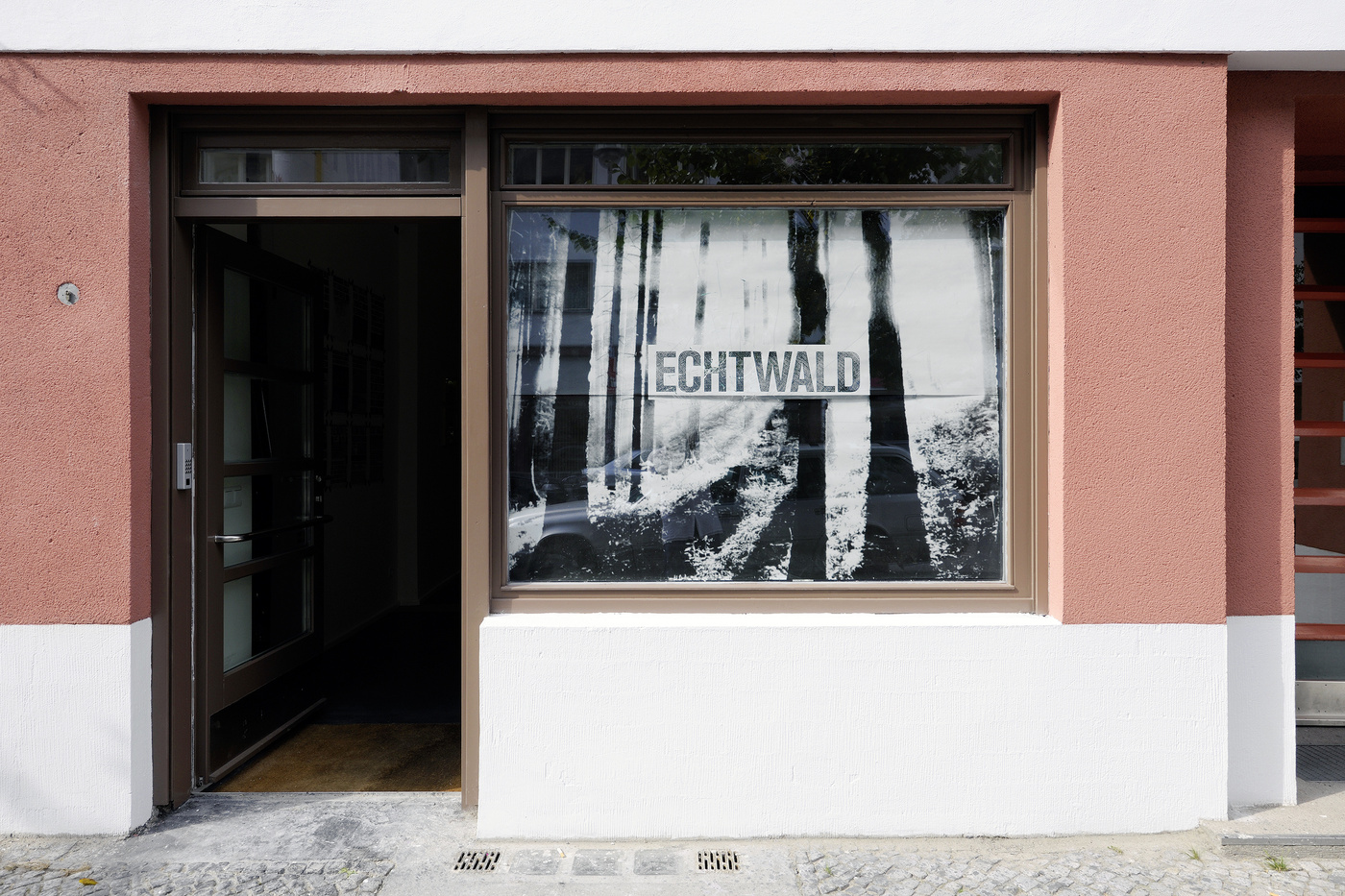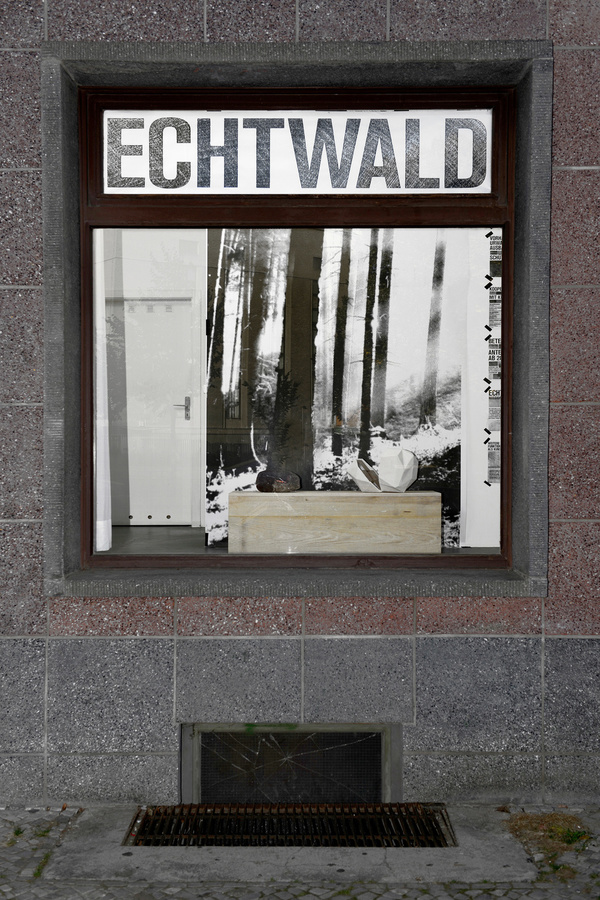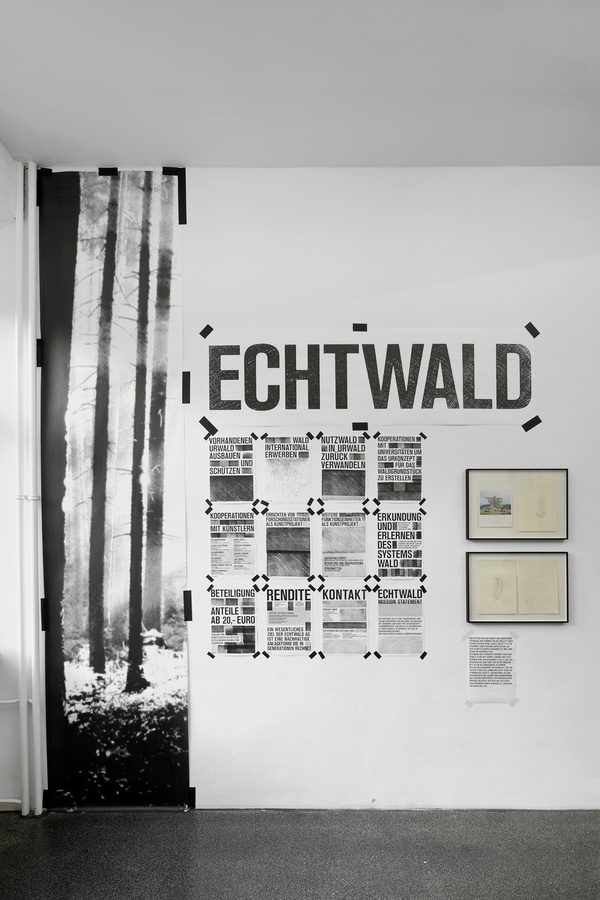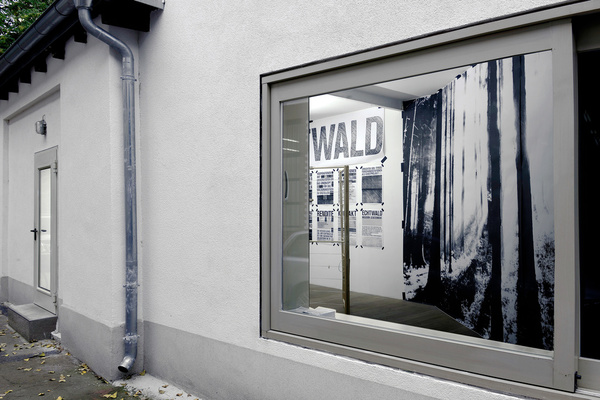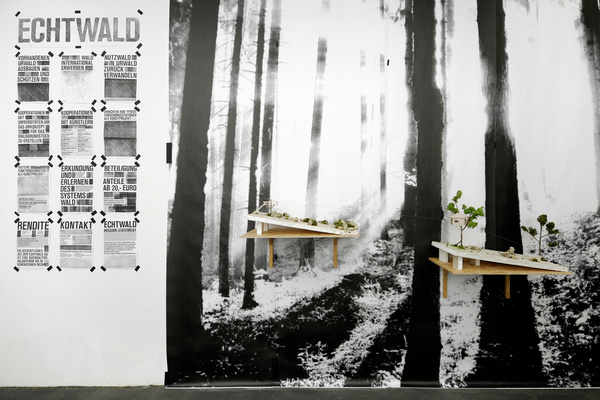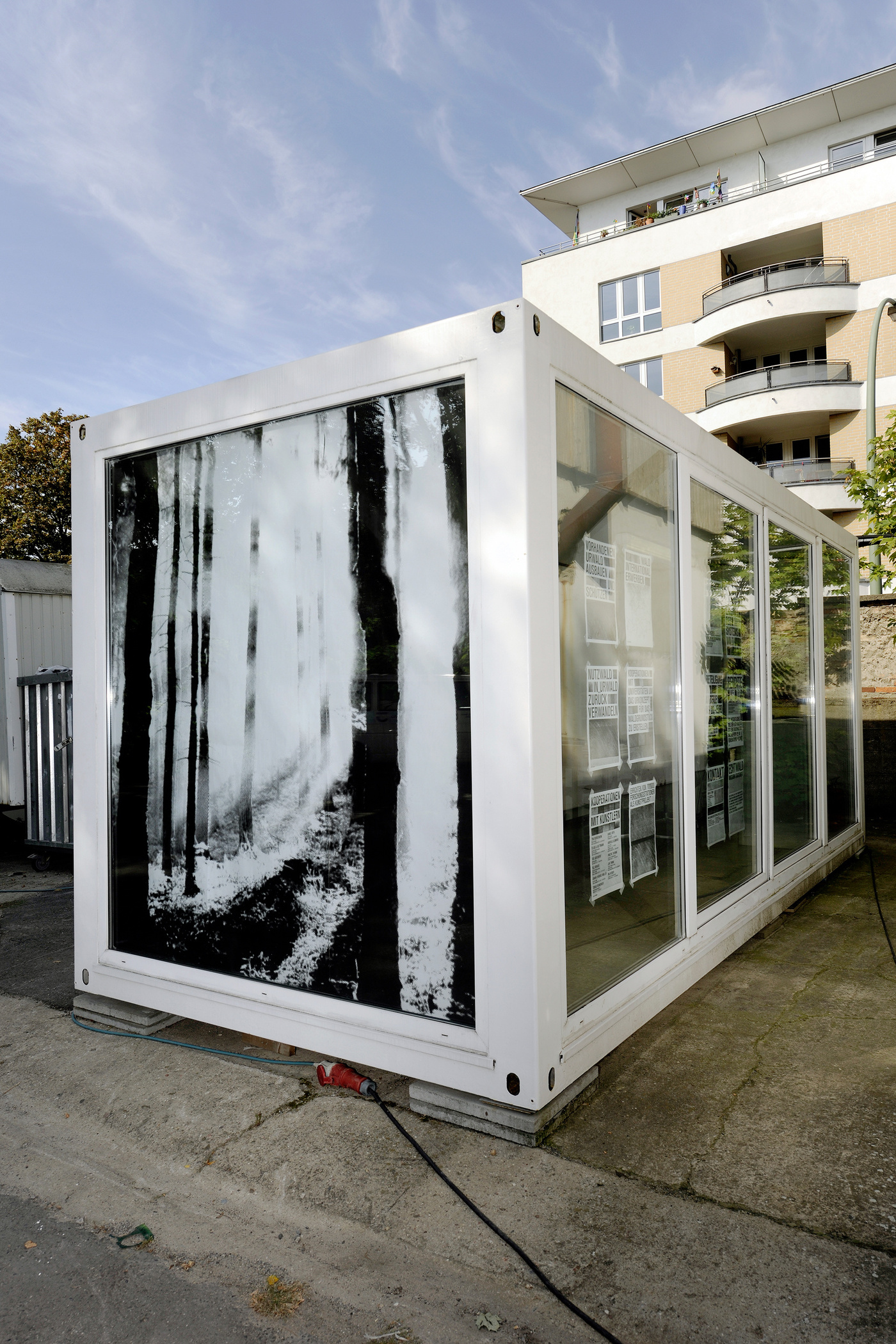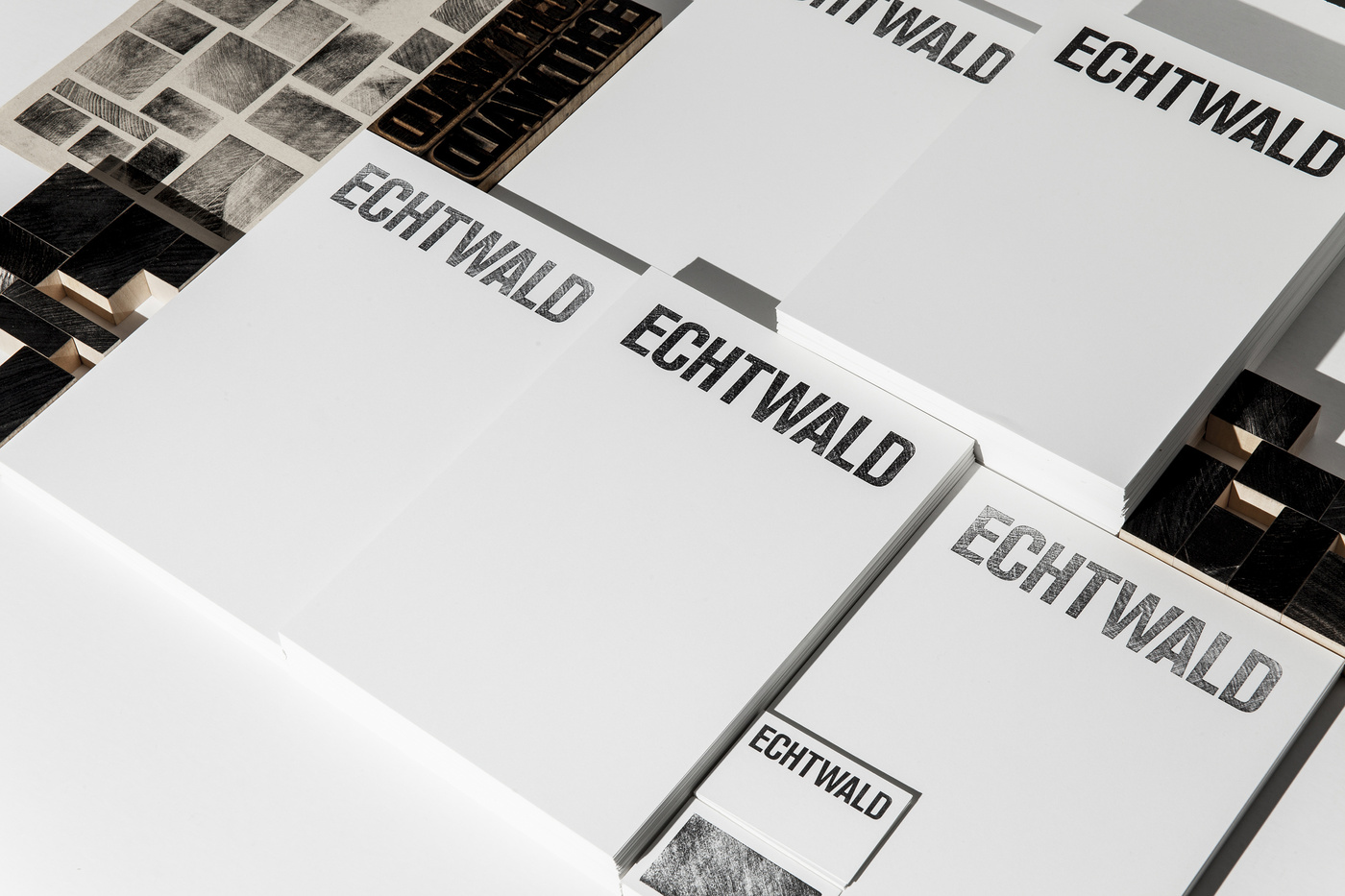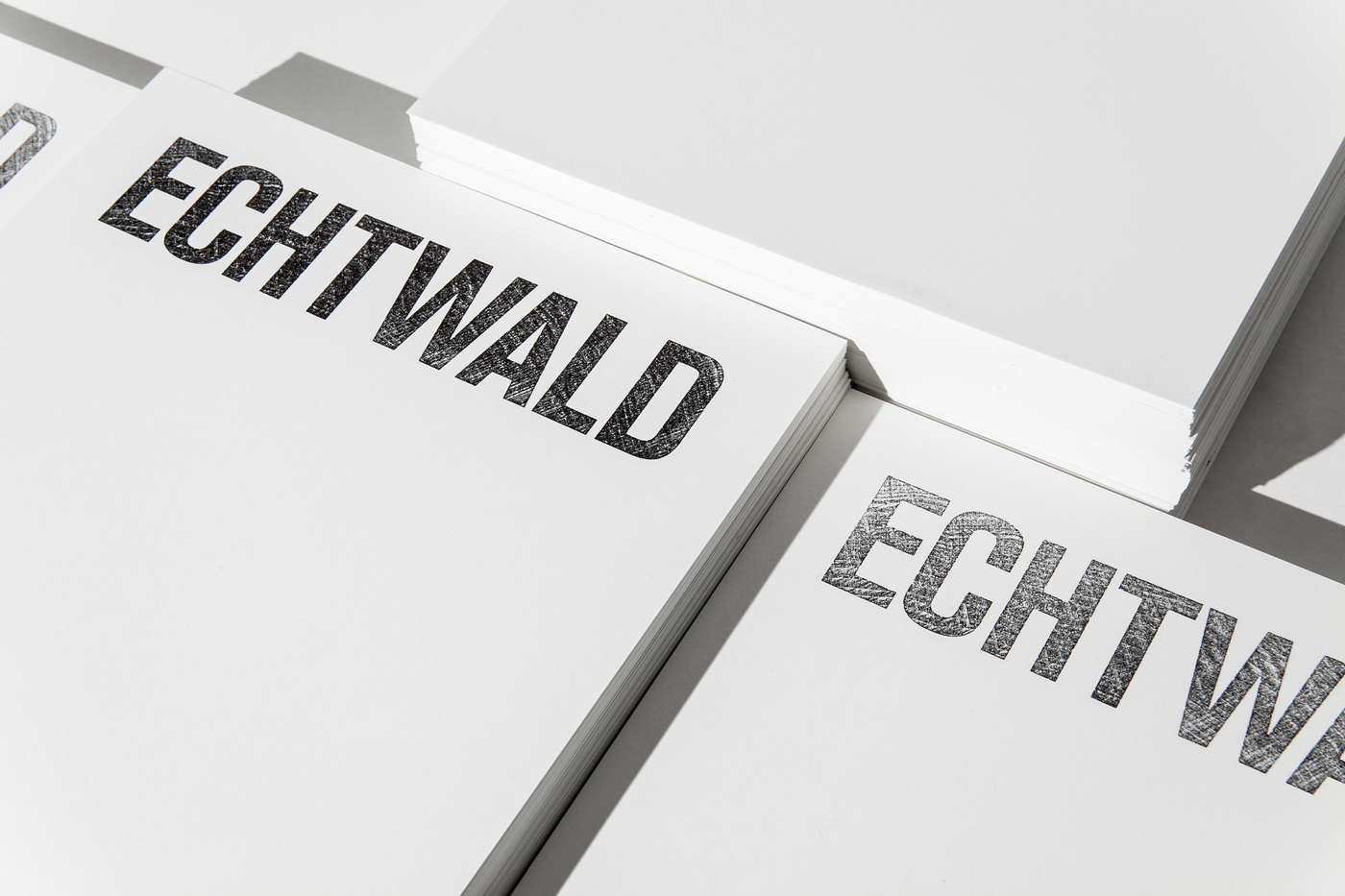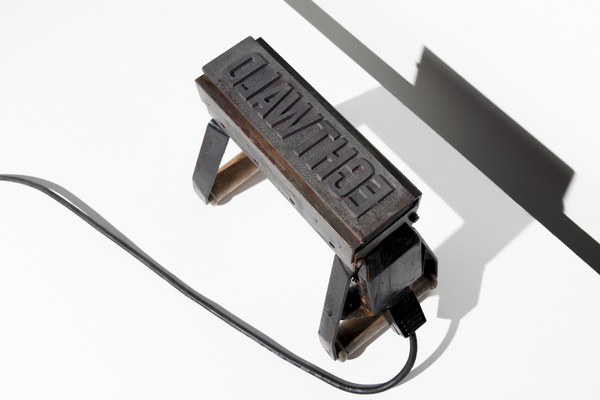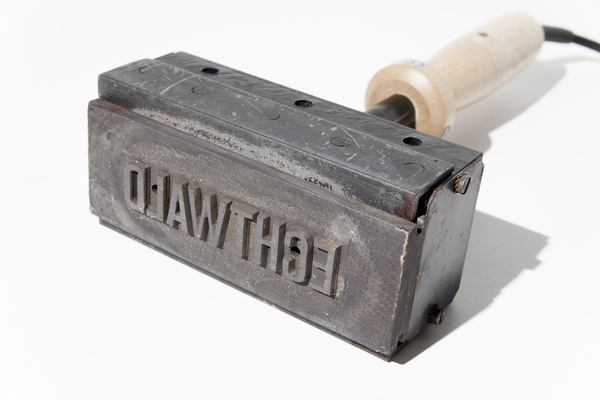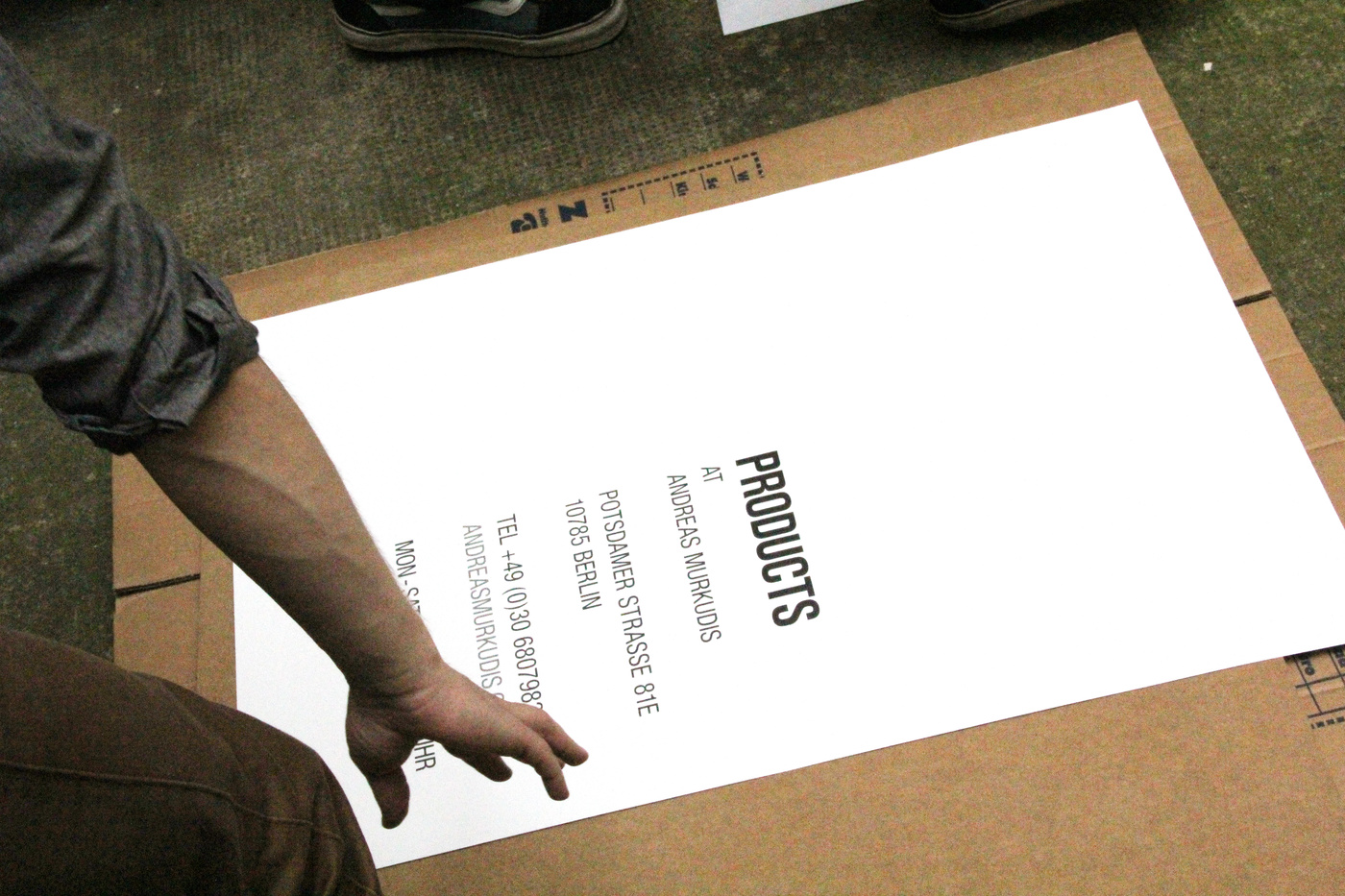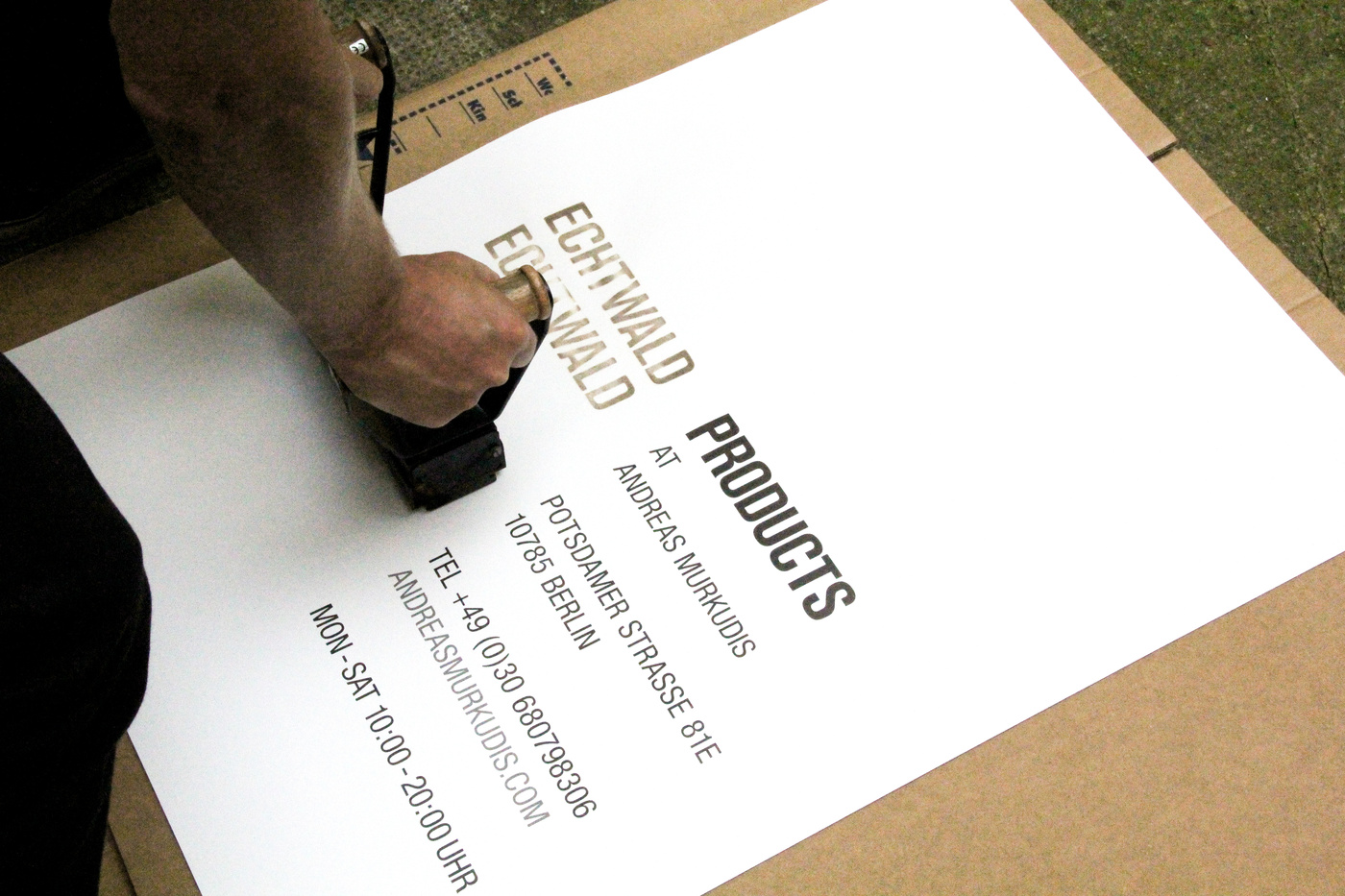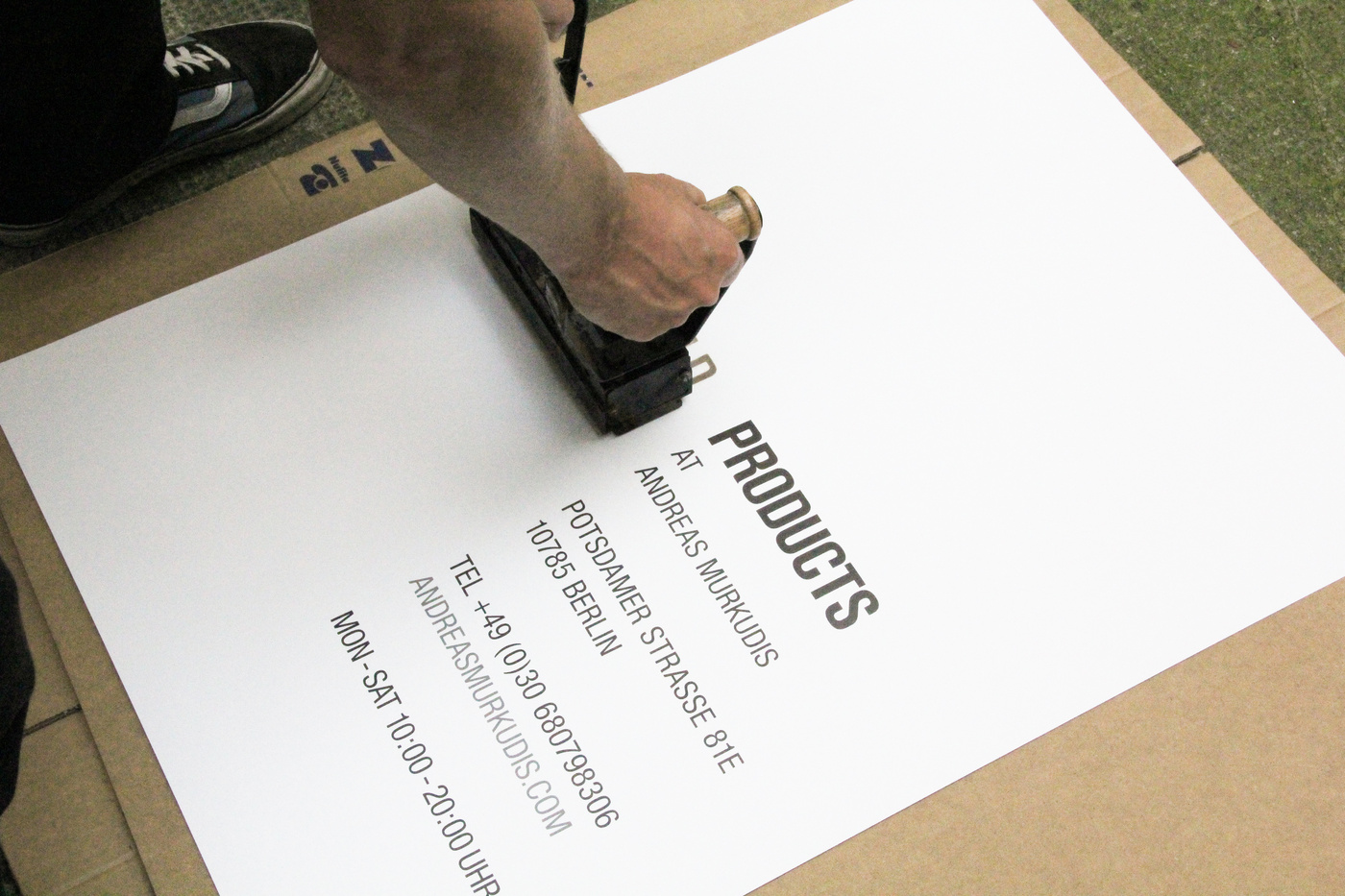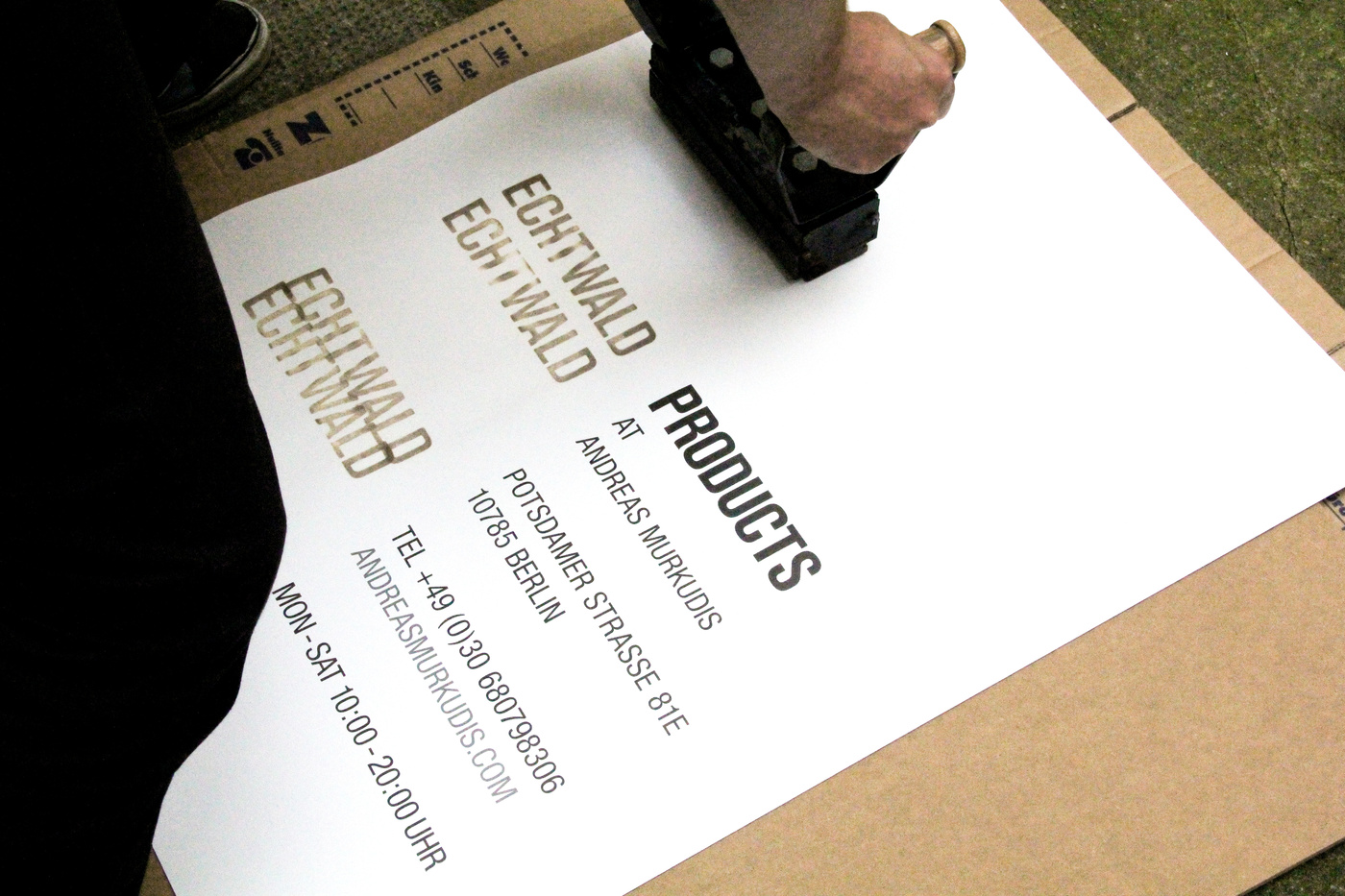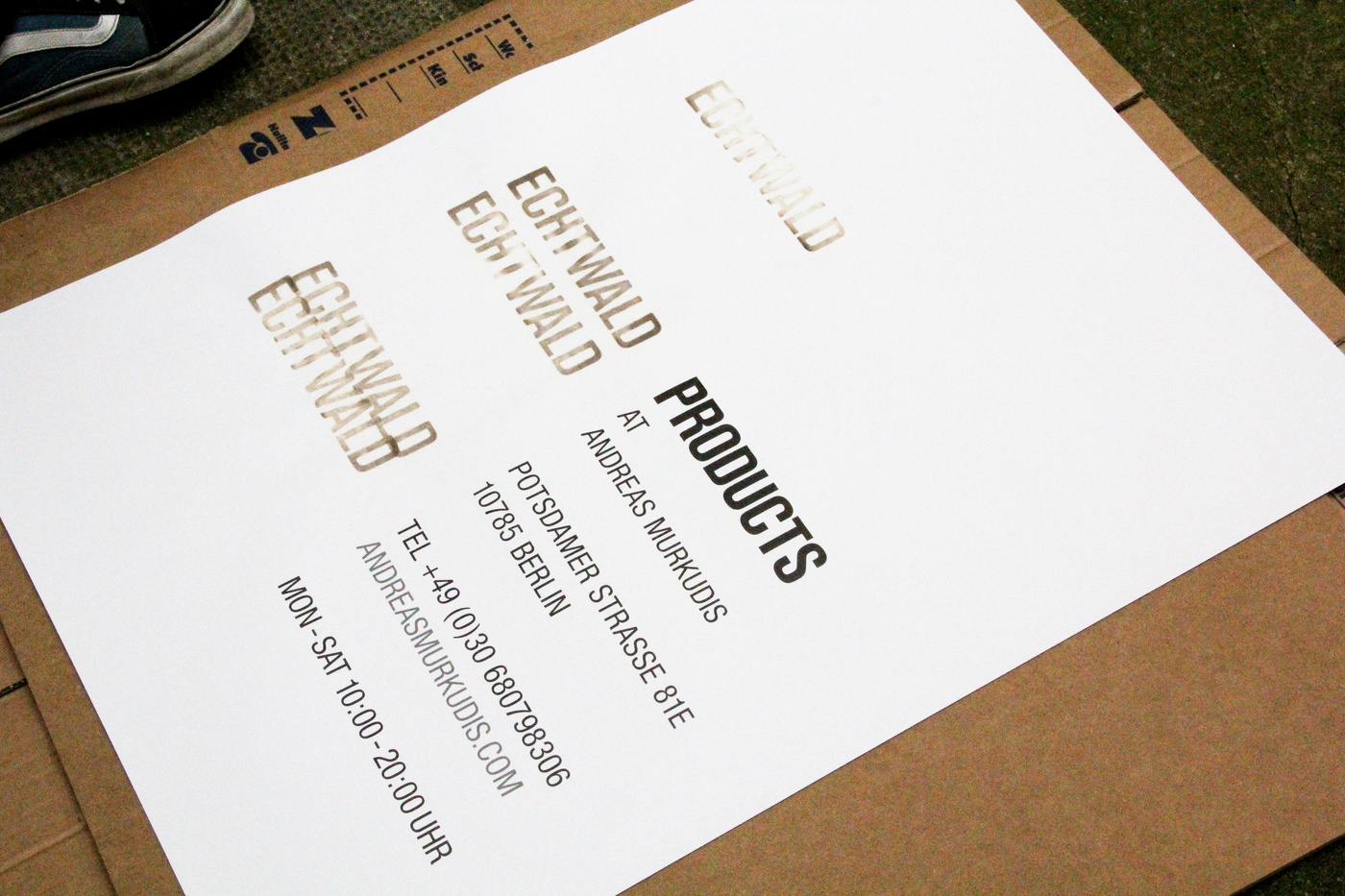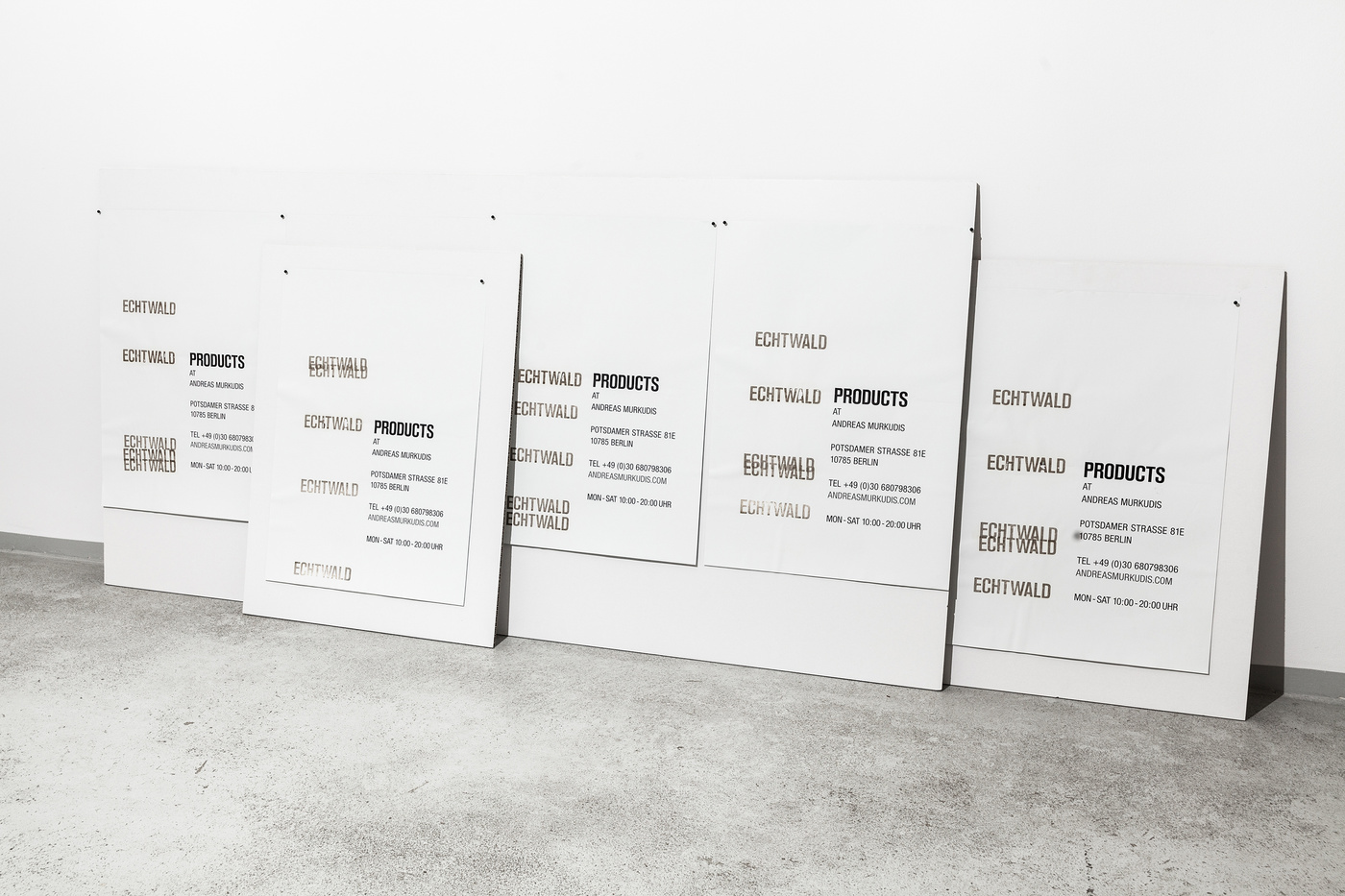 SHOP IN SHOP
AT ANDREAS MURKUDIS
@ BIKINI BERLIN